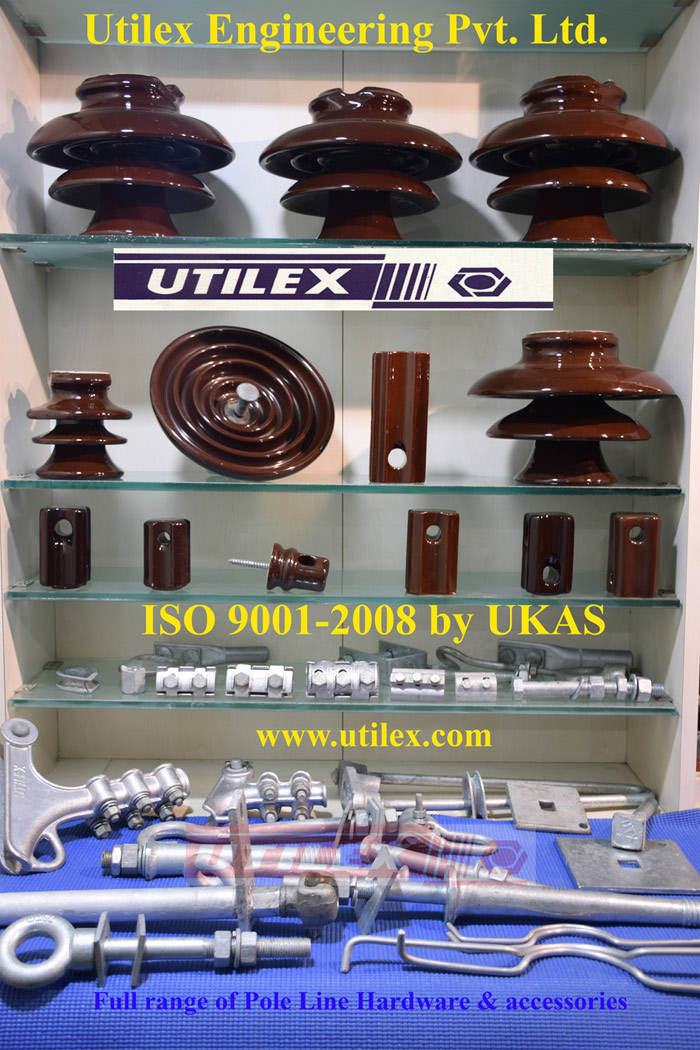 27 SUCCESSFUL YEARS IN SUPPY OF POLE LINE HARDWARE & STILL GROWING…100% EXPORTS TO SOUTH EAST ASIA, MIDDLE EAST, AFRICA, EUROPE  & MANY OTHER DESTINATIONS…
Utilex Engineering Pvt. Ltd. was founded by Mr. Gopal Krishnan M., Mg. Director in the year 1989. Mr. Gopal Krishnan started his career since 1970 in the Power Transmission Line and did many projects in various companies before he started Utilex Engineering Pvt. Ltd., in 1989. He visited many times every year to South East Asian countries and won many contracts for supply of 11kV, 22kV and 33kV line hardware & accessories from many States Electricity Boards Leading Electrical Contractors in Malaysia, Indonesia, Philippines, Brunei, and Thailand. Since then, Utilex has developed more than 200 items in overhead transmission line hardware as per specification and drawings given by the end users.
We also supply Porcelain Insulators along with our Pole Line hardware and we have our Associate Manufacturer having a Modern Plant in Collaboration with  Japan. We are directly buying the insulators from them, thoroughly under our inspection and stuffing the containers directly at factory to avoid breakage.